Digitally Generated Porcelain Cup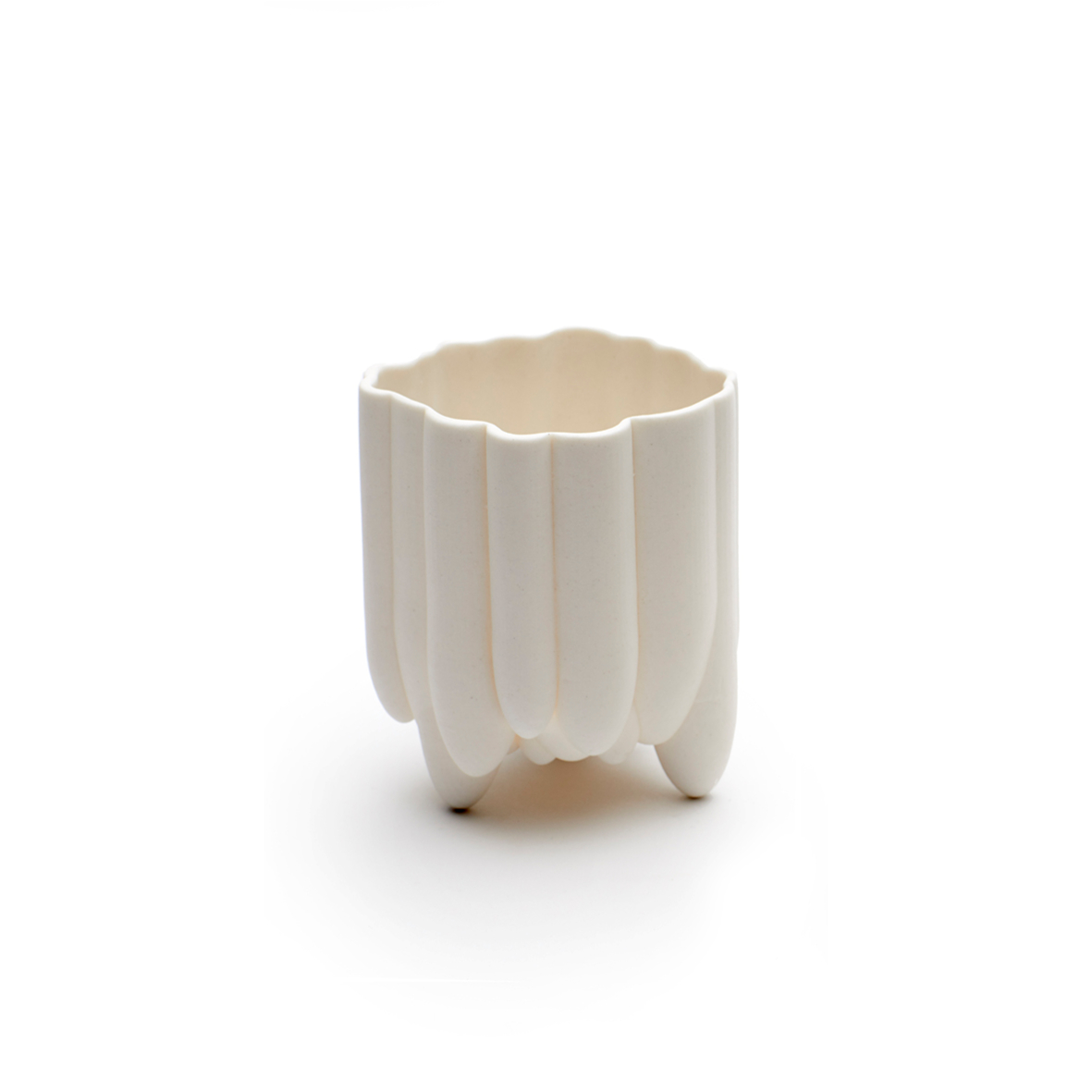 Digitally Generated Porcelain Cup
Using 3D printing technologies, we designed this shape after one of our favourite chocolate forms from Chocolates by Ryan L Foote and recreated it in a fine white porcelain - a beautiful tactile object to hold and drink from! Hand finished and glazed on the inside.
Dimensions: about 8 cm diameter, 9,4 cm tall.
For the chocolates please visit www.chocolatesbyrlf.com.